Bernanke ID Thief Pleads Guilty
September 21st, 2009 Keith Lubsen
According to the Associated Press, forty nine year old Leonardo Zanders entered a guilty plea on Monday after several witness testimonies at the trial.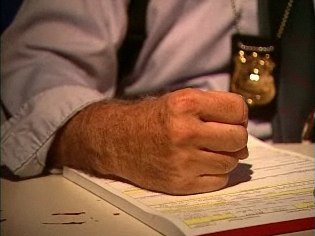 Zanders Pleads Guilty to Bernanke ID Theft
Zanders most prominent victim was Anna Bernanke whose purse was stolen. The Bernanke purse included her Social Security card and personal checks with her address printed on them.
Zanders allegedly provided the Bernanke checks to co-defendant Darrell Price as part of their nation wide fraud and identity theft ring.
Zanders sentencing will take place on December 18th.
So the threat is very real. But there are also several common sense steps parents can take. The Federal Trade Commission offers the following tips for parents seeking to protect the identity of their children:
See full AP story here