Utah AG's office Begins Identity Theft Tour
September 24th, 2009 Keith Lubsen
Utah Attorney General Mark Shurtleff will begin touring the State of Utah on September 29th to raise awareness about identity theft. The tour will present information about what the State of Utah is doing for citizens who are victims of identity theft and additionally discuss how people can protect themselves from this type of crime.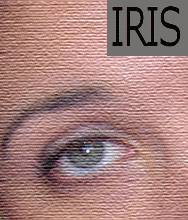 IRIS system helps Utah residents
Shurtleff will be joined by the AG's office identity theft expert and IRIS Project Manager Scott Morrill along with representatives from the Columbus Secure Shredding company.
The State of Utah is deserving of national recognition for building an outstanding online system to assist victims of identity theft. This Identity Theft Reporting Information System is referred to by its acronym, IRIS and can be accessed online at www.idtheft.utah.gov. What makes IRIS special is the fact that it solves a problem many identity theft victims experience when trying to repair the damage caused by an identity thief. That problem is obtaining a police report and case number from the appropriate law enforcement agency.
A police report is important to identity theft victims because many creditors, banks and credit card companies require it in order to repair damage to a victim's credit and to close fraudulent accounts.
When Utah residents sign up for an IRIS account and report an identity theft, IRIS automatically identifies the correct law enforcement jurisdiction then assists in getting a police report filed and a case number for the victim.
If you are not a Utah resident and your local law enforcement agency won't prepare an official identity theft report, contact your state Attorney General's office and ask for their assistance.
Shredding Effort
Identity theft resulting from items stolen from the trash is the easiest form of this crime to prevent. By simply shredding any document, receipt, address label, or piece of paper with personally identifying information like your SSN or account numbers, you can stop ID thieves in their tracks.
The identity theft tour will provide its attendees with access to paper shredding trucks and collection bins courtesy of the Columbus Secure Shredding company. The Columbus Secure Shredding trucks will properly destroy documents that could be targeted by identity thieves (maximum: 8 legal boxes).
The Utah Attorney General's Identity Theft Tour begins in Logan and will make stops in Salt Lake City, Orem, Cedar City, St. George and Ogden
When/Where: Tuesday, September 29, 2009
4:00-7:00 p.m. Free shredding services available to public
Utah State University, Student Center parking lot, Logan
6:00-7:00 p.m. Combating Identity Theft: informational public forum
Taggart Student Center, West Ballroom, 1600 Old Main Hill, Logan
For further information and upcoming identity theft tour dates please visit this link from the office of the Utah Attorney General