ID Theft, Illegals & E-Verify
September 9th, 2009 Keith Lubsen
Yesterday the federal government began implementing a system which orders federal contractors to use the online E-Verify system in an attempt to verify the legal status of nearly 3.8 million workers. The Department of Homeland Security (DHS) and Social Security Administration (SSA) run the E-Verify system which checks to see if the name and federal tax ID number of a potential employee (usually the employee's Social Security number) match and if they are authorized to work in the United States. There is currently legislation pending in Congress which could expand the E-Verify requirements to all US employers/employees.
Two unintended side effects of this legislation will be:
1) Increased money flowing into the black market from identity theft.
2) More US citizens will become aware that they are victims of identity theft.
The first side effect is due to how the employment system currently works. Since a federal law went into effect in 1986 requiring workers to produce a social security card to gain employment, illegal immigrants have typically purchased a black market Social Security number (SSN) without a name that correctly matches that SSN.
Historically, it has been uncommon for illegal immigrants to purchase a SSN which has a name that correctly matches the number. This is because it is more expensive (by as much as a factor of ten) to purchase a name/number match.
This is all about to change.
The E-Verify system sends up a red flag only if the name and number of a person put into its system does not match. This will encourage illegal immigrants trying to gain employment to obtain stolen identities with a name/number match in order to game the new system.
Identity thieves can count on a windfall of money coming their way now that this legislation has been enacted as the name/number match identities become more sought after black market items.
This brings us to the second side effect. Name/number mismatch identity theft historically has been effectively cloaked by both the credit bureaus and the federal government. Simply put, many identity theft victims are unaware they are identity theft victims.
When the credit bureaus receive data for a name/number mismatch they create sub-files on a consumer's credit report with the identity thief's credit activities. Unfortunately, the credit bureaus refuse to share (or even sell) those sub-files to the individual consumer, citing privacy law.
The SSA and the Internal Revenue Service (IRS) are not required to (and typically do not) inform citizens when someone else is using their SSN. The E-verify system will keep in step with those systems and not inform you if someone tries to fraudulently apply for employment using your SSN.
An identity thief using a name/number match increases the chances of the identity theft victim detecting the crime.
Here is why:
1) The employment information being attached to an individuals credit file at the credit bureaus no longer will go into a sub-file and will be both accessible and apparent to the individual if they are reviewing their credit file.
2) A citizen who receives and reviews their annual SSA statement will see a discrepancy between their real wage earnings and any additional wage reporting that is not their own.
Unfortunately, the general public is not aware that they need to take steps to protect themselves and most will become aware that they are victims of identity theft when they apply for credit and find someone else is using their identity.
Tips to help detect identity theft:
1) If you don't already receive annual statements from the SSA which report your earnings history now would be a good time to sign up. To sign up and receive your SSN annual statements visit www.SocialSecurity.gov/mystatement or call 1-800-772-1213.
2) Monitor your credit reports by making use of the 3 free credit reports allowed to you per year by visiting www.AnnualCreditReport.com Order one credit report from a different credit bureau every four months (Experian, TransUnion and Equifax) in order to maximize your chances of detecting identity theft.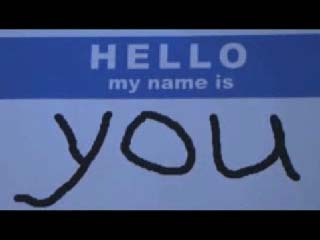 ID Theft, Illegals & E-Verify